100 days trial & free return
100 days trial & free return
100 days trial & free return
Materials & Production
Fabric: Cover: 320 GSM Hex pattern - 100% polyester Liner: Polyester backed gel infused memory foam
Foam: Fill: 100% shredded memory foam
ZIPPERS/ENCLOSURES/ELASTICS: White Plastic Zipper
Design
1 x GAIAS® Memory Foam Pillow
48*74cm


Buying Tips
We find 2 pillows is a good start for most sleepers.
The GAIAS® Memory Foam Pillow
A plush pillow, a supportive pillow, a cooling pillow.
An adjustable pillow that molds to your desire, keeps it's shape, and stays cool while you rest. It's all in this pillow wrapped
in a super soft cover with our signature hexagon stitching that feels amazing to touch.
Fluffy and supportive, and stays that way.
In order to support your neck properly and not have you waking up feeling old, a pillow has to hold it's shape throughout the night. The unique blend of open cell memory foam and poly fiber fill makes the GAIAS® Memory Foam Pillow more pliabie, so you can mold the pillow how you want and it stays that way while you sleep.
A cover that zips off and washes with ease.
Stinky pillow? oh heck no. How often you wash your pillow depends on your lifestyle, but know that you can zip the cover off of this pillow with ease to launder. A convenient inner sleeve contains the pillow fill while you do your cleaning thing.
The Fill
Our medium firm blend of memory foam and microfiber provides just the right balance between comfort and support. Our memory foam is certified by CertiPUR-US® and GREENGUARD Gold to ensure low chemical emissions for safety.
Customer Reviews
Lim B.

Malaysia
I recommend this product
10/07/2022
Memory Foam Pillows
Definitely is value for money if choose the buy 1 free 1 package.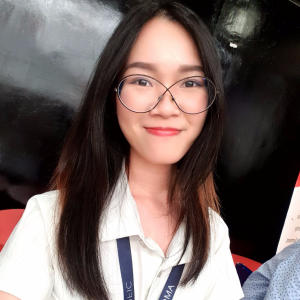 SP
Siew P.

Malaysia
I recommend this product
03/04/2022
Bouncy and filled
Can hug it or sleep on it. Very nice
Angela Y.

Malaysia
02/10/2022
Best Pillow EverBest Pillow Ever
Best Pillow Ever
Elise L.

Malaysia
I recommend this product
02/10/2022
Best Pillow I've Every Had!
I have finally found my perfect pillow! It's not too flat and it's not too puffy. And, it also doesn't get extremely hot like some pillows I've tired, so I'm not flipping it over every hour or so which means I'm getting more sleep! I bought one for my husband who's a back sleeper and he loves it too. I'll be buying more gaias memory foam pillows very soon!
Ahmad K.

Malaysia
I recommend this product
02/10/2022
memory foam pillow
I'm a side sleeper and needed a firm, but not hard, pillow. I tried the medium but found it too soft. The firm was perfect. I added the pillow cover and I'm very happy